How Easy is KeyShot?
KeyShot is the fastest and easiest to use 3D rendering and animation software available. In just a few steps you can create amazing looking images from your 3D models that can be used throughout the product development process to make design decisions and quickly create variations of concepts for customer, manufacturing or marketing.
Step 1: Import your 3D model
Import SolidWorks, Solid Edge, SketchUp, Alias, PTC Creo, Rhino, Pro/E, IGES, STEP, FBX, OBJ or 3ds data directly. With the widest 3D format support and many plugins importing your model is quick and efficient.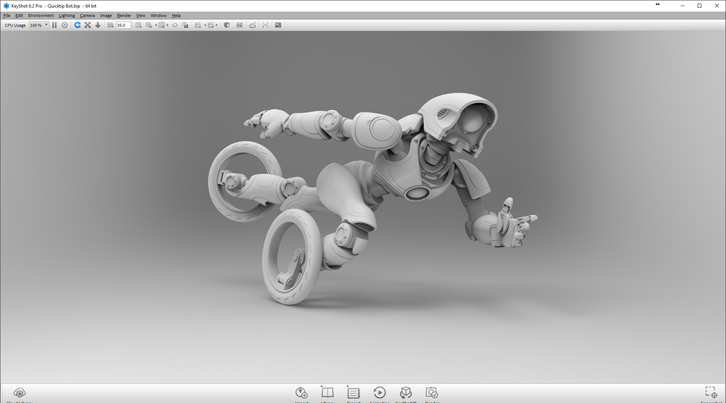 Step 3: Choose your lighting
Simply select an environment image (HDRI). As soon as you drag and drop the lighting environment into your scene you will notice the effect of the scientifically accurate real world lighting and how it captures your models, colors and finishes.
Step 5: Enjoy the perfect picture
Now watch as your image renders before your eyes. From start to finish, a simple 5 step process to create incredible images fast and easy in real-time.
Try KeyShot
Download KeyShot and see how fast you can create amazing photographic visuals of your 3D data.